Writing wasn't going well yesterday, so I decided to change gears and do some sketching. Continue reading →
If you've been keeping track, then you know that I've raised $490 in Human Race donations so far. That puts me just $10 from my goal.
When I first posted about walking in the Human Race to raise money for ARFP, I said that I have over 100 followers on Twitter, so if each one donated just $5 I'd easily make my goal. Now I just need two. Continue reading →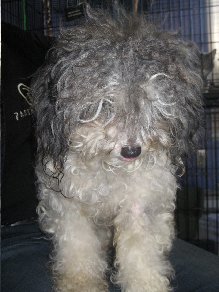 What kind of person would leave a dog in a crate with no food, no water, and no one to find her until the next day?
If Millie could talk, I'm sure she could tell us, because that's exactly what happened to her. Continue reading →